ALL-CANADIAN COUNTDOWN FOR CANADA DAY 2023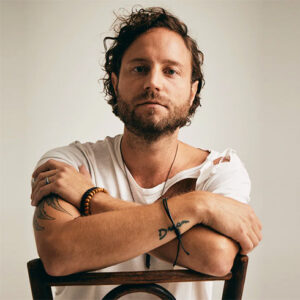 This year our Joy Top 20 All-Canadian countdown featured some of your favourite songs from artists north of the border. On Canada day, host Johnny Rocket celebrated the Canadian artists currently in hit rotation on JOY Radio. This year's top song was "Fingerprints" by Dan Bremnes.
The song has over 222,000 views and counting on YouTube. Musician, guitarist and drummer Dan Bremnes has released four studio albums since 2010, including "Your Strength", "Where Your Light Is", "Into the Wild" and "Wherever I Go".
Other songs in 2023's top five were "Not My Own" by The Color, Jordan St. Cyr's "Rescue", Manic Drive's latest single "Livin' The Life", and "Not Finished" by Brooke Nicholls.
Nicholls is a Canadian contemporary worship music singer and songwriter who has been nominated for a Juno award, won 6 Covenant Awards, and recently returned as a guest on the Between The Grooves podcast hosted by JOY Radio's James Kurtis and GRAMMY Award winner Ayiesha Woods.
We also celebrated 2023 Juno award winner for contemporary Christian/Gospel album of the year Jordan St. Cyr. "Rescue" from his "No Matter What" album ranked #4 on our 2023 All-Canadian countdown.
St. Cyr's 2022 hit "Weary Traveler" is the longest charting Canadian song in Joy Top 20 history at 28 weeks. It was also JOY Radio's 2022 "Song of the Year". Additionally, St. Cyr was named our 2022 "Artist of the Year" – a category which includes all international solo performers!
Canada Day's All-Canadian countdown saw another history making group of Canadians frequent in our rotation. The Color have more weeks at number one than any other Canadian artist in Joy Top 20 history. Comprised of lead singer Jordan Janzen, guitarist and vocalist Larry Abrams and drummer Tyson Unrau, The Color have won 2 Juno Awards for Christian/Gospel album of the year in the years 2018 and 2022; as well as over twenty GMA Canada Covenant Awards.
While Matt Maher's recent #1 hit ranked lower on the July 1st All-Canadian countdown, it was only because the song spent most of 2023 near the top of our charts! "The Lord's Prayer (It's Yours)" has been #1 not once, not twice, but THREE times this year! It spent 20 weeks on our regular chart so far.
Our All-Canadian countdown represents the current trending songs in rotation on JOY Radio – a sort of musical time capsule!
This Glorious and Free edition of the Joy Top 20 All-Canadian countdown is available on-demand using our free 'My Joy Radio' app from July 1 – 8. Here's the links: Apple Store Link | Google Play Link
Happy Canada Day!
Joy Top 20 All-Canadian Countdown – July 2023