Hazel McCallion, Former Mississauga Mayor, Passes Away
Hazel McCallion, who led Mississauga's growth into one of Canada's largest cities, has died.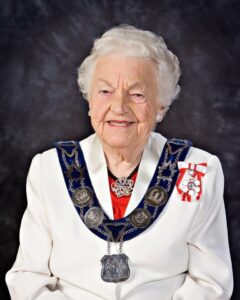 Ontario Premier Doug Ford announced her death on behalf of her family, saying the 101 year old McCallion died peacefully at her home in Mississauga early Sunday morning.
Calling her his dear friend and mentor, Ford said McCallion was the true definition of a public servant, dedicating her long life to her community, including 36 years as mayor of Mississauga.
She earned more than 90 per cent of the mayoral vote in Mississauga several terms in a row, despite not campaigning for decades.
Ford said of McCallion, "There isn't a single person who met her who didn't leave in awe of her force of personality."
Ford said McCallion will be missed dearly by the people of Mississauga who she "so faithfully served."
Books of Condolences are available at Mississauga City Hall and at various community centres  throughout the city.
The books will be in place until the evening of a private funeral.
In lieu of flowers, the McCallion family has asked that donations be made to Trillium Health Partners Foundation or to the Hazel McCallion Charitable Foundation for Arts, Culture and Heritage.