JOY Radio's 'Top Songs of 2022'
In our annual year-end countdown, host Johnny Rocket (Joy Top 20) ranked the top tracks over the past year. Each week a song appeared on the 'Joy Top 20' it earned points. The lowest at #20 up to hitting the coveted #1 spot thanks in part to listener's votes.
Check out the full list below!
Jordan St. Cyr had our JOY Radio 'Song of the Year' for 2022 with "Weary Traveler", and was also named our 'Artist of the Year' – which includes all international solo performers – based on his chart success in the Greater Toronto & Hamilton Area.
Jordan was also given the award for 'Canadian Group/Artist of the Year' thanks to "Weary Traveler" becoming the longest charting CANADIAN song in 'Joy Top 20' history at 28 weeks! This bested the previous record by Love & The Outcome, who's song "The God I Know" charted for 27 weeks back in 2016.
Jordan's previous #1 song and JOY Radio's 2020 Song of the Year, "Fires", charted for 23 weeks.
Our 2022 'Group of the Year' was once again for KING & COUNTRY! It's the third time JOY Radio has given this acknowledgement to the Smallbone brothers, who were also Group of the Year in 2019 and 2021.
On our last regular countdown on Dec. 17, for KING & COUNTRY and Jordin Sparks charted at #4 with their current hit "Love Me Like I Am".
For 2021 TobyMac had the #1 song with "Help Is On The Way (Maybe Midnight)". This hit ranked for 23 weeks, including thirteen straight weeks in our top ten in 2021, and was the second-fastest rising song in Joy Top 20 history, hitting #1 in seven weeks. (Lauren Daigle's "You Say" did it in six weeks back in 2018.)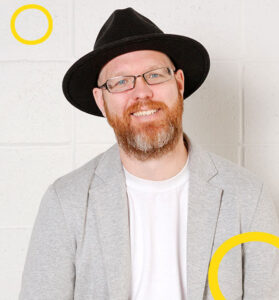 Our 2021 Artist of the Year was back on top again along with new artist Blessing Offor on "The Goodness". It reached #1 in just eight weeks, charting for 23 weeks and counting (last position on December 17th was #19). Toby also started the year with "Promised Land" on our chart for another 14 weeks in 2022, getting enough Toronto area votes to land him at #1 twice.
"The Goodness" ranked #2 overall on our 2022 year-end countdown.
Overall, TobyMac songs were #1 on four separate occasions, and he also is currently charting on Rachel Lampa's song "Perfectly Loved" which last ranked at #2 on the final Joy Top 20 countdown of the year.
Until Jan. 14, you can stream the entire year-end countdown using our free 'My Joy Radio' app.  Look under Podcasts and the Saturday section to find the 'Joy Top 20'. Then listen every week to the latest countdown, updated every Saturday.
You can also stream the show live on your smart speaker Saturdays at 5pm (ET). Ask Google or Alexa to "Play Joy twelve-fifty on TuneIn", download our free 'My Joy Radio' app and connect to your speakers using Bluetooth. Or play from your mobile or computer web browser by clicking "Stream" at joyradio.ca and cast to any device!
Here are JOY Radio's top songs of 2022 by total time and weekly ranking on our 'Joy Top 20' chart.
1 Jordan St. Cyr – Weary Traveler
2 TobyMac ft. Blessing Offor – The Goodness
3 for KING & COUNTRY – For God Is With Us
4 Ben Fuller – Who I Am
5 Tauren Wells ft. Aaron Cole – Fake It
5 Brandon Heath – See Me Through It
7 Colton Dixon – Build A Boat
8 Jordan Feliz ft. Jonathan Traylor & Mandisa – Jesus Is Coming Back
9 Katy Nichole – In Jesus Name (God Of Possible)
10 Katy Nichole & Big Daddy Weave – God Is In This Story
11 Crowder – In The House
12 Blessing Offor – Brighter Days
12 Anne Wilson – Sunday Sermons
14 Phil Wickham – Hymn Of Heaven
15 Andrew Ripp – Fill My Cup
16 Matthew West – Me On Your Mind
17 TobyMac – Promised Land
18 Love & The Outcome – I'm Not Lucky, I'm Blessed
19 Jeremy Camp – Getting Started
20 Dan Bremnes – Hold You Tight
20 Ryan Ellis – Heart Of The Father